Kunst von Florence Wangui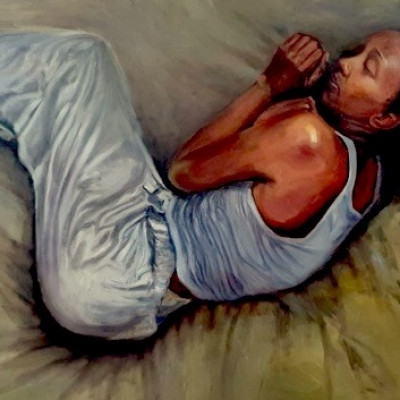 Wangui, Florence
"The Extraction II"
80 x 140 cm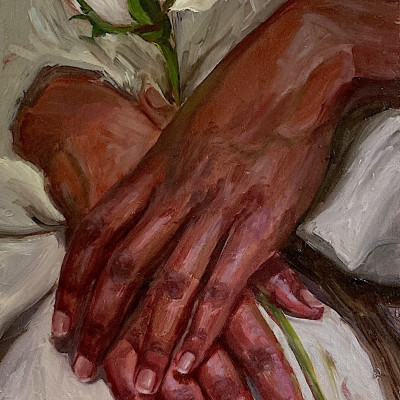 Wangui, Florence
"Here and now II"
35,5 x 19,5 cm
Florennce Wangui, geboren 1986
aufgewachsen in Nairobi, Lebt und arbeitet in Nairobi

"After completing her bachelor studies, she purchased her "first love" as a profession.
Starting out under the tutelage of artist Patrick Mukab, she went to work under Scottish glas painter and artist, John Clark.
Together, they created works of fused glass, notably "Stations of the Cross" and bronze door panels for the Sacred Heart Cathedral in Kericho.
She has also been mentored in oil painting by Argentinian artist Dolores Gomez.

Inspired by the works of expressionist Lucian Freud, and in some ways reminiscent of Gustave Courbet's "Self Portrait (The Desperate Man)," Wangui's works are deeply introspective and raw. Heavily textured brushstrokes in our foreground depict characters in trance-like states, balanced against their sub-conscious or historical experiences, creating breathtaking portraits of the characters psychic realities. Each portrait of Wangui's feels like a full psychoanalytical breakthrough, exposing the undercurrents that both frighten and inspire the character.